Health, Endurance and Performance
Bringing medicinal mushrooms to the masses in the spirit of health and fitness. We work in synergy with the tribal community and maintain a symbiotic relationship with them, empowering their culture and age-old practices in using chemical-free agricultural methods to in-grow our medicinal herbs and mushrooms. Agriculture is a multidisciplinary field in biology that consists of all 3 sciences. It comprises the natural, economic as well as social sciences that find application in the understanding and practice of agriculture. We absolutely promote eco-friendly agricultural techniques to cultivate our own ingredients.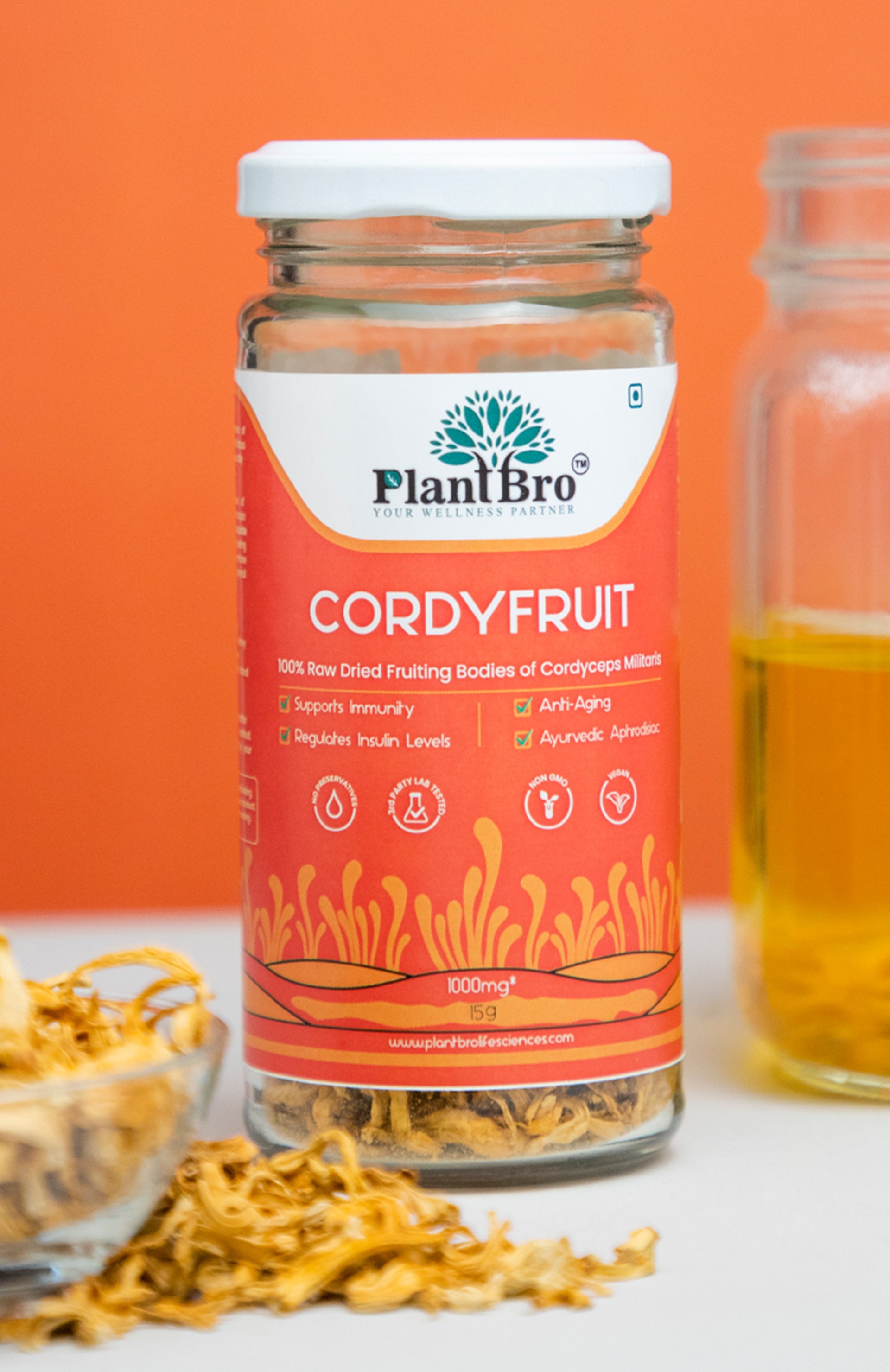 Assurance
With each delivery, you get all the analyses and certificates that confirm the marketability from the standpoint of food quality and organic certifications.
Exceptional Quality
The products that we offer are methodically inspected while ensuring that all products are 100% lab tested and chemical-free. Apart from this, they are non GMO, cruelty free and safer on the planet
100 +
health benefits unlocked
1 K +
customers served all over PAN India
Our Story
Mission
With Plantbro Life Sciences, our mission revolves around 3 simple facts: - We constantly strive to come up with products that make your life healthier and are also good for the environment.
Our efforts go towards combining nature and technology in a way that it can be beneficial not just for humans but for the environment too.
Explore our products
400+ Happy Customer
We deliver Pan India to an array of happy satisfied customers on their journey to health and fitness.
100+ health benefits
Our product deals with various inflammatory conditions, stamina building as well as immunity, and fertility concerns, along with fighting against severe diseases efficiently.
100% Quality Assurance
Our products are 100 % lab tested and chemical-free. Apart from this, they are non GMO, cruelty free and safer on the planet.